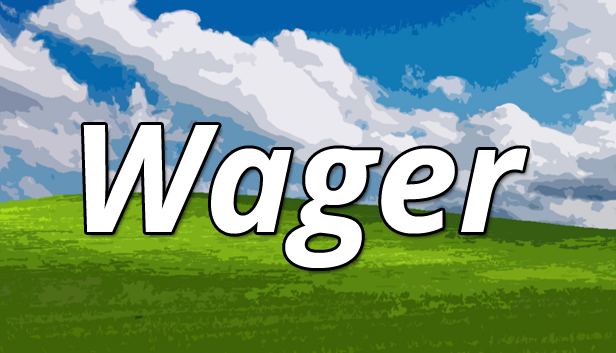 Wager
Hey everyone!
The reception to the game has been really great - big thanks to everyone that's picked it up and challenged Goose to win their files back.
My priority for the next few updates is adding more items, with some new passives too. I have some mechanics in mind that will be in the game eventually.
NEW ITEMS

Magic Marble - Adds 20% of lost wagers to its value every time you lose a roll.
Portal - Use your previous roll again this turn. Collapses on use.
Tiki Totem - Sacrifice 1 from your current roll. Get 1-3 added to one of your dice next roll. Can use every 2 turns.

Lag Switch - Skip the current roll for 25% of your coins. Can be used every 6 turns.
Blowgun - When used shoots a dart that prevents Goose from using any items for 3 turns.
Sweater - Increases winning wagers by 25% four times before coming undone.
FIXES & CHANGES

Fixed a possible bug with upper left coin amount not updating in certain circumstances.
Fixed events displaying after a game over.
Fixed bug with incorrect buttons showing on a game over past a certain point.
Added commas to item values for readability.
Repositioned cooldown notification images/text on items.
Changed default sound effect volumes.
Added sound effect for winning the game.
Added sound effect for losing the game.
Added sound effect for winning rounds.
Added status effects.
Added item type indicator in shop.
Changed tool tip text positioning slightly for easier reading.
Changed trader item randomization code for more variance.
If you want to hang / discuss the game, come to the [url=https://discord.gg/NtdCaJA8d4]Discord[/url]!
Thanks again for playing.
Nick